Make your car more perspicuous
LolaDrives lets you examine your car. Without expensive equipment.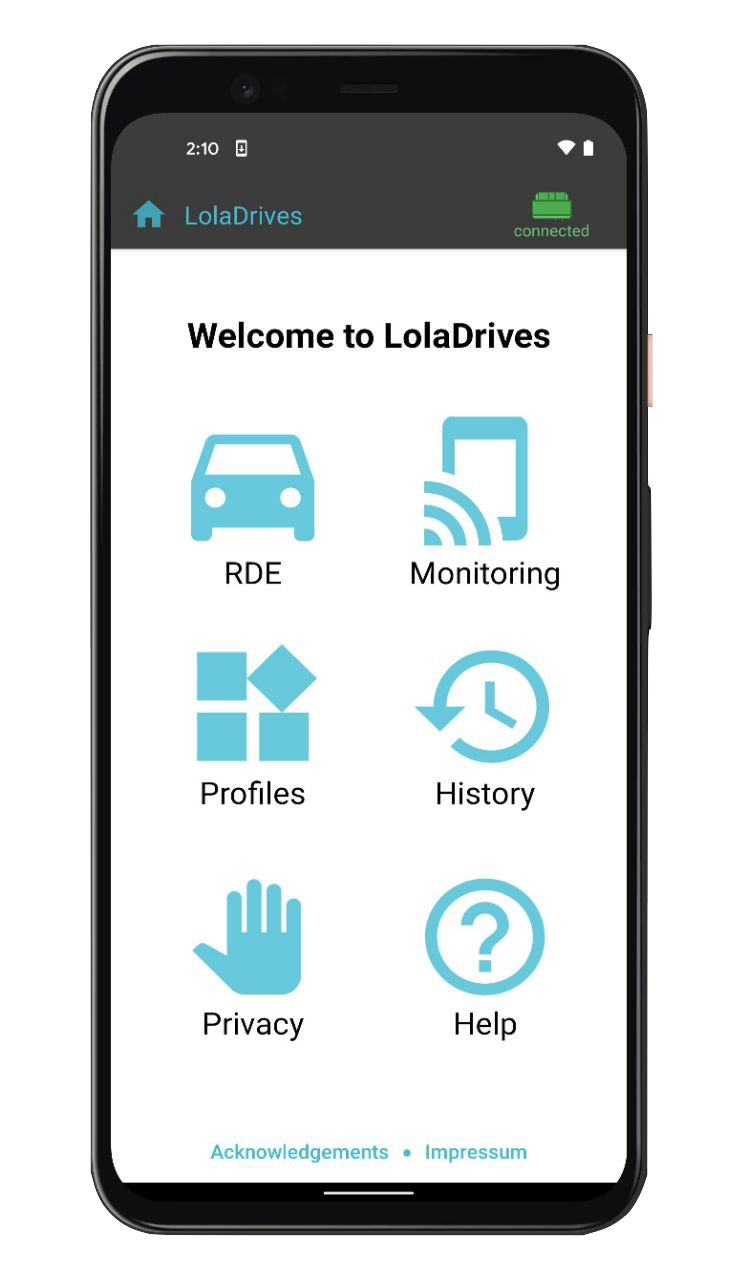 You can use LolaDrives on Android with every car from 2005 or later.
Just follow the steps below.
Step 1: Get your OBD adapter​
In order to connect your Android phone with your car, you need an adapter that provides Bluetooth access to your car's On-Board Diagnostics interface (OBD). These adapters are very inexpensive.
Tipp: We sometimes have active research studies and give away adapters for free to participants in the European Union. Just drop us an e-mail!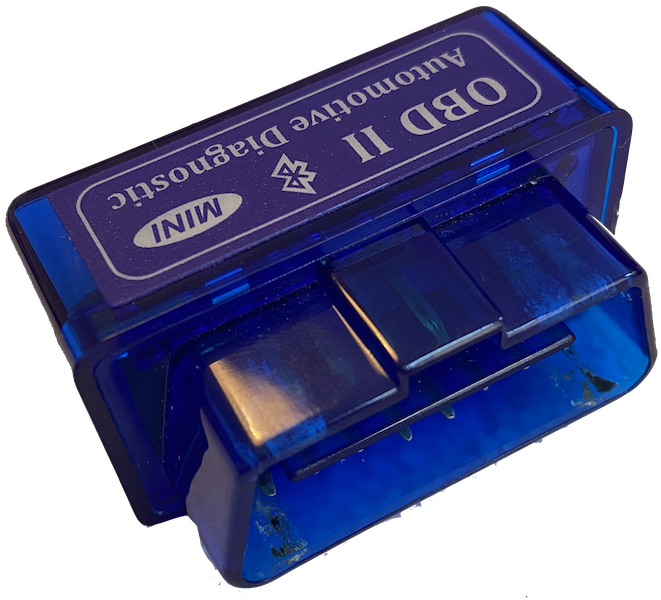 Step 2: Plugin your OBD adapter and start the engine
The OBD interface is typically located in the legroom of the driver on the side of the door. It may need some searching to find it.
Once you found the port and the adapter is plugged in, it is important to start your engine. This will enable power supply for the adapter.
Step 3: Pair adapter and phone
On your Android phone, go to your phone settings and find the Bluetooth settings. There, choose to pair a new device and connect to the adapter (typically named "OBDII"). Most adapters use the password 1234 or 0000. You can now start using LolaDrives.
Step 4: Start using LolaDrives
You can use LolaDrives to either monitor data received from the OBD interface of your car, or you can use it to conduct Real Driving Emissions Tests. Using monitoring is straightforward: just tap "Monitoring" in the main menu.
Conducting RDE tests is more challenging, but LolaDrives guides you through the test. The video below explains how.
We are still developing and improving LolaDrives. An early version of LolaDrives (with a very different user interface) is demonstrated in the video below.
The video is originally targeted for a scientific audience for the purpose of peer-reviewing. However, it also shows how to connect the OBD adapter and the car, and how to conduct a Real Driving Emissions (RDE) test.
We plan to make a more user-friendly video soon.